Kalahari Outdoor Waterpark
While we bid farewell to the summer season, we've got an indoor oasis of excitement and adventure ready to keep the thrills going all year round! Step inside our indoor waterpark, where it's always 84 degrees and sunny, and discover a world of slides, splashes, and smiles. Thanks for a great summer!
Explore Our Outdoor Waterpark Attractions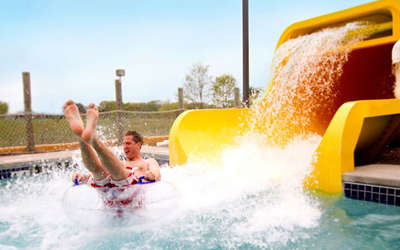 Anaconda
Hang on tight, navigating through sharp turns and high-speed plunges, as you careen down this family raft ride.
Age Groups: Bigger Kids and Up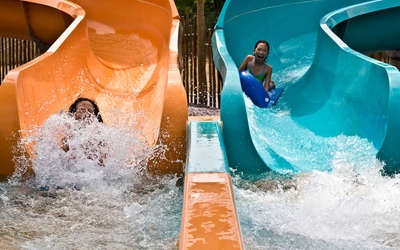 Extreme Rush
Experience the ONLY slalom waterslides in all of Wisconsin Dells!
Age Groups: Bigger Kids and Up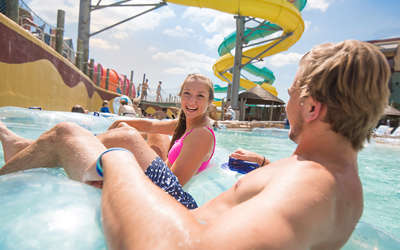 Lazy River
Grab a tube and take it all in. This 750-foot long lazy river winds and twists through the outdoor waterpark.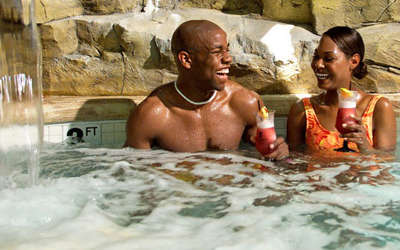 Outdoor Whirlpool Spa
Warm up and massage your worries away in this mega whirlpool spa.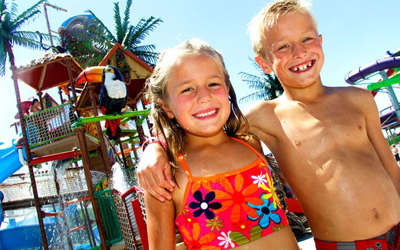 Splashdown Safari
Immerse yourself in an African safari as you explore this multi-level water tree fort!
Age Groups: Little Ones; Bigger Kids; Tweens
Swahili Swirl
Swahili Swirl sends you plummeting into a funnel to whirl around and around before sliding down into the catch pool below.
Age Groups: Bigger Kids and Up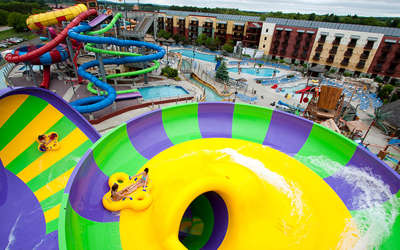 The Smoke that Thunders
Not for the faint of heart, this thrill-seeker favorite sends you soaring through a dark tube, around a funnel flume and plunging nearly vertical.
Age Groups: Tweens; Teens; Grown Ups
Wild Wildebeest
Zip and zoom down this tandem tube slide. Wild Wildebeest is a WILD ride!
Age Groups: Bigger Kids and Up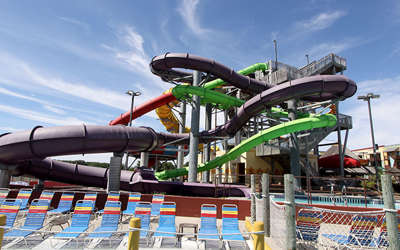 Zimbabwe Zipper
Take on Zimbabwe Zipper, if you dare. This spiraling flume ride reaches up to 40 mph!
Age Groups: Bigger Kids and Up
Waterpark extras and more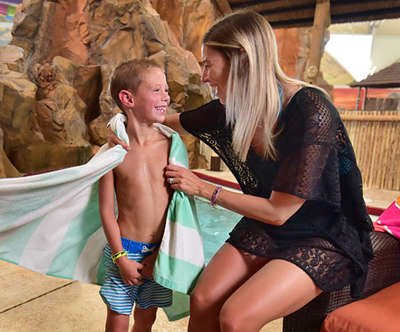 Bungalows & Cabanas
Whether you're having a party, need space to keep the kids things, or just want your privacy...we've got the spot for you!
Cabana & Bungalow Rentals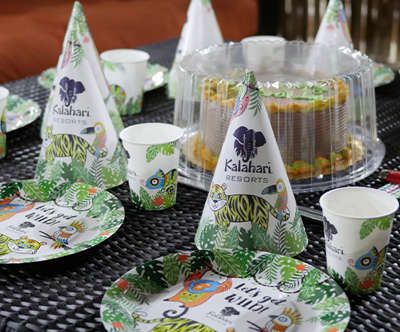 Throw a Party!
Looking for a place to celebrate your Birthday or Group Event? Look no further than Kalahari. Imagine the possibilities!
Birthday Packages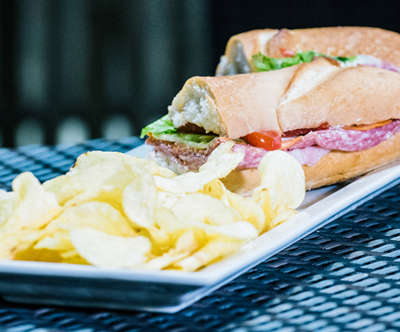 Waterpark Dining
Whether lounging poolside or relaxing in a bungalow, there's no need to leave the Waterpark to refuel.
Dining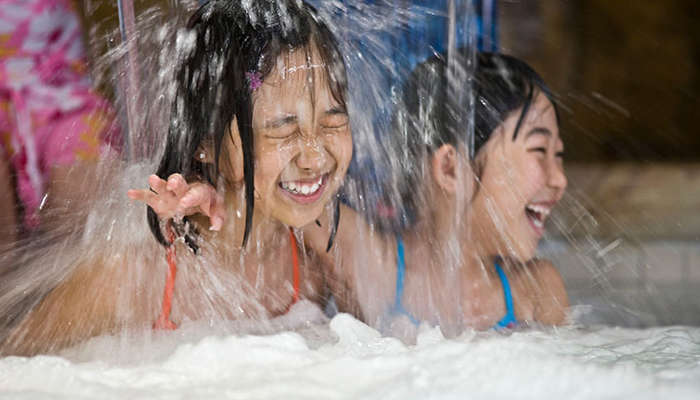 Purchase Day Passes
Not staying at the resort, but still want to play? You're in luck. We offer day pass admission. Book your passes online and guarantee your admission.
Book a day pass