Outdoor Waterpark
While we bid farewell to the summer season, we've got an indoor oasis of excitement and adventure ready to keep the thrills going all year round! Step inside our indoor waterpark, where it's always 84 degrees and sunny, and discover a world of slides, splashes, and smiles. Thanks for a great summer!
Waterpark Hours
The Outdoor Waterpark is closed for the season. Reopening Memorial Day 2024
Explore Our Outdoor Waterpark Attractions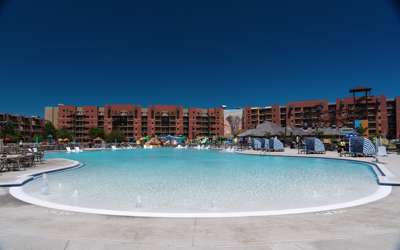 ZanziBAR Pool
Now Open! Enjoy the large sun deck for relaxing and sunbathing or splash away in the huge outdoor pool.
Age Groups: Bigger Kids and Up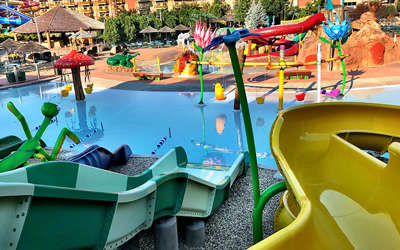 Bugs Burrow
Ever dream of what it would be like if you were shrunk down to the size of a bug? Imagine how your view of the world would be.
Age Groups: Little Ones and Bigger Kids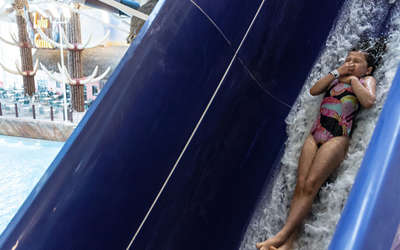 Extreme Rush
Step into the launch pod, listen to the countdown and feel the trap door fly open beneath your feet.
Age Groups: Tweens and Up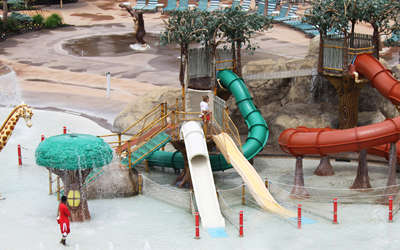 Kids Safari Pool
Pool, Slides, Animals, OH MY! Your little one will love splashing around outside in this African themed pool.
Age Groups: Little One and Bigger Kids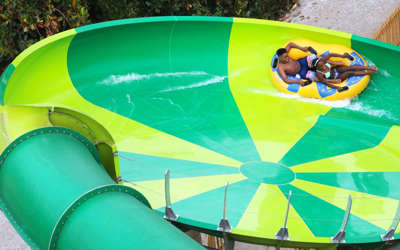 Sahara Sidewinder
Experience high speeds and high thrills as your tube launches down dark tunnels, gaining speed before rocketing into a tight curve around massive saucer openings.
Age Groups: Tweens and Up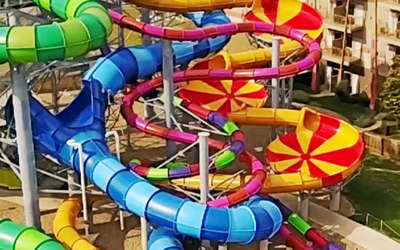 Serengeti Spinner
Serengeti Spinner features back-to-back curves and 360 spins.
Age Groups: Tweens and Up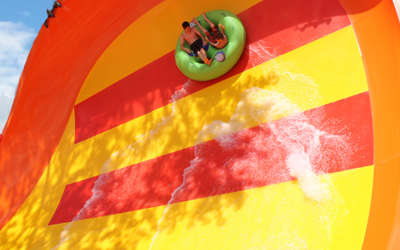 Stingray
Soar up steep sides and experience a few gravity-defying moments as the tube rocks up and down the funnel sides.
Age Groups: Tweens and Up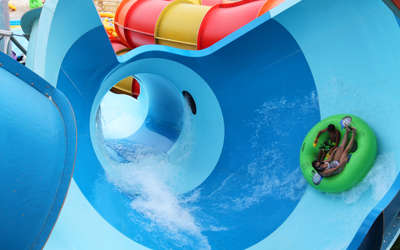 Tornado Alley
Sudden drops, high banking slaloms and zero gravity moments as you navigate through this adrenaline-inducing thrill slide.
Age Groups: Tweens and Up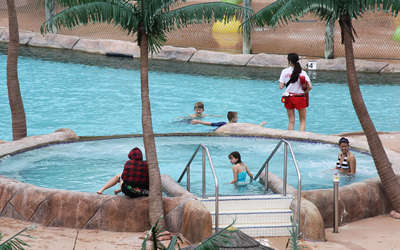 Lagoon Pool
Relax, sunbathe, and splash away in our Lagoon Pool.
Waterpark extras and more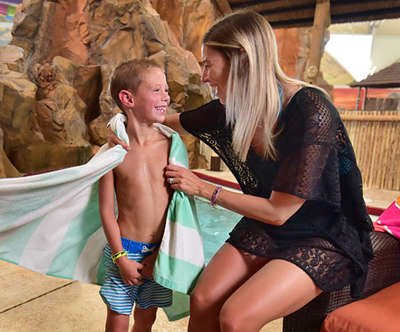 Bungalows & Cabanas
Whether you're having a party, need space to keep the kids things, or just want your privacy...we've got the spot for you!
Cabana & Bungalow Rentals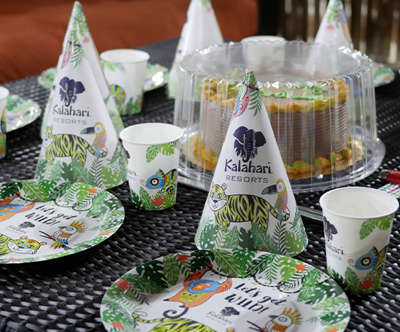 Throw a Party!
Looking for a place to celebrate your Birthday or Group Event? Look no further than Kalahari. Imagine the possibilities!
Group Events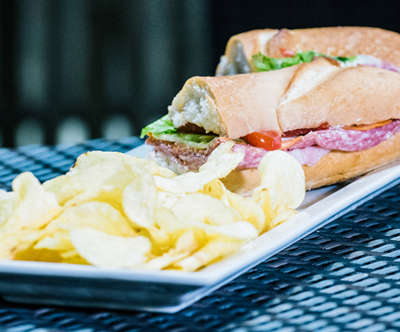 Waterpark Dining
Whether lounging poolside or relaxing in a bungalow, there's no need to leave the Waterpark to refuel.
See Dining Options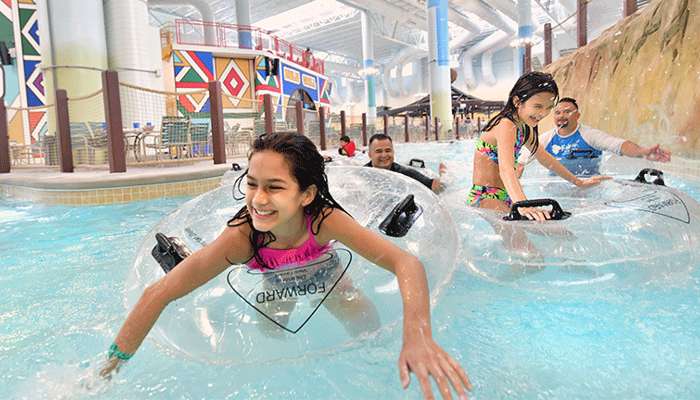 Purchase Day Passes
Not staying at the resort, but still want to play? You're in luck. We offer LIMITED day passes admission. Book your passes online and guarantee your admission.
Get your day passes