Double Cut Steak House
A signature steak house experience featuring a menu with robust selections, including steak (of course), seafood, chops, chicken, and vegetables.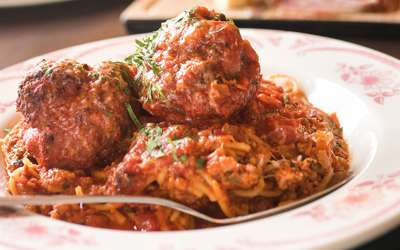 Sortino's Italian Kitchen
Whether you're dining with friends, gathering with colleagues or simply feeding the kids, Sortino's satisfies the appetite and soothes your soul with the flavors of Italy and the warmth of family.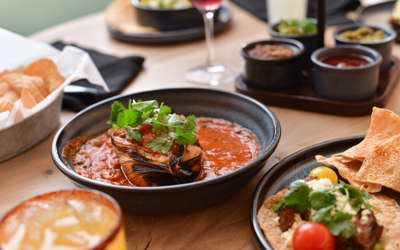 Cinco Niños
A modern Mexican & tequila bar encompassing all the resounding classic flavors as they intertwine with a sizzling plate of pure goodness.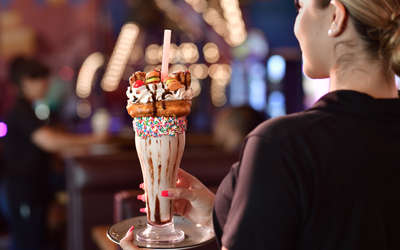 B-Lux Grill & Bar
Deliciously unique burgers and shakes handcrafted from scratch. Invite your family and friends to try a signature burger or indulge in one of our hard shakes. We are proud to offer fresh ingredients that are locally sourced.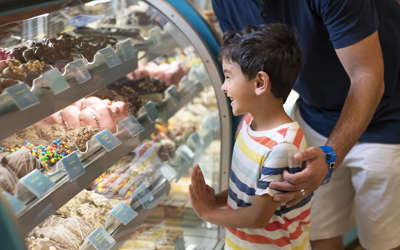 The Last Bite
Specializing in sweet indulgence, The Last Bite offers a number of ways to get your sugar fix. Either order a sweet treat for delivery to your room or stop by the main lobby for an assortment of sweet treats.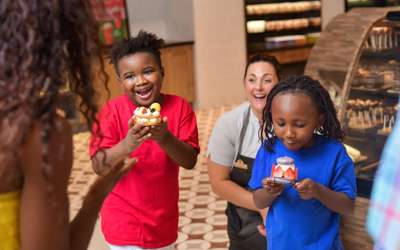 Java Manjaro
Rejuvenate for more Kalahari getaway fun with Starbucks® coffee, delicious cappuccino, fresh-baked pastries, desserts and more.
The History Behind Our Flavors