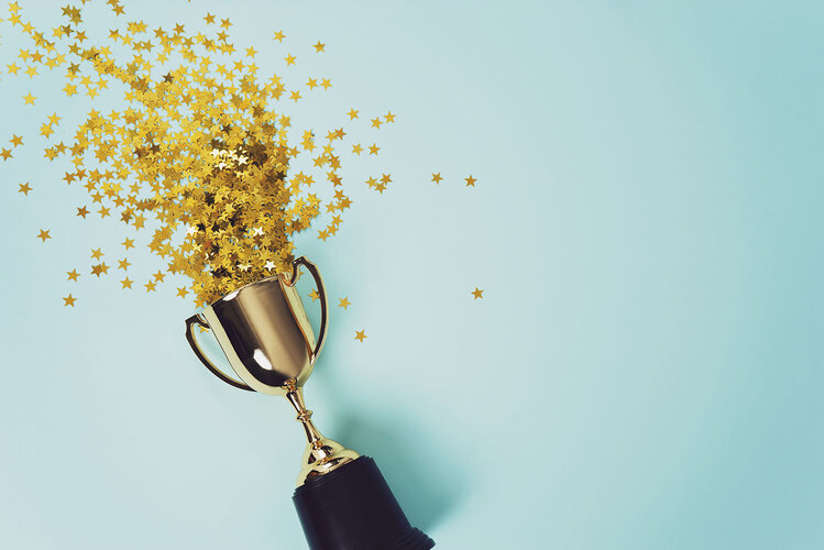 Planning a Great Awards Ceremony
7 Ways to Create a Successful Night of Recognition at Your Event
Have a Goal
Why are you planning an awards ceremony? Maybe you're trying to garner publicity for your company or association. Or, it may be that you're looking to honor and inspire members who excelled in sales or other areas within the group's mission.
Think about your goals and plan accordingly. If you're inviting media to generate publicity, decide if they will need to be seated and fed (if there's a meal involved). You'll also need to create a space for photographers and camera operators that has a clear view of the podium.
Along with getting media buzz and/or recognizing top performers, an awards ceremony may be an educational tool, too. You may want to pre-shoot video (keep it brief!) about the organization's highlights over the past year. 
Streamline the Dinner
Many awards ceremonies are held after a dinner. You certainly don't want to skimp on the meal—but keep the timing of the dinner service as short as possible. Guests will be sitting through the meal and awards ceremony, and attention spans are ever dwindling.
Hire a Host
Depending on budget, hiring a host to be the emcee is an entertaining option. Local TV news anchors are often available to host ceremonies and are usually engaging, well-spoken personalities.
Comedians are usually great hosts who can keep an audience engaged. You might ask them to do a short opening act — and most comedians will add jokes or stories that include anecdotes (that you supply) that are relevant to your group.
Give out a Special Honor
Special awards are often given to longtime contributors in the industry. As such, these people are well-known and may boost attendance for the event. Consider including their background and details on the award in pre-event promotions to generate excitement. Special awards are often the most poignant parts of recognition ceremonies.
Don't Forget the Sponsorship Opportunities
Encourage industry members or vendors to get involved as a supporting or primary sponsor of the program. Be open to deals where a sponsor pays to have its name onstage, in event signage or even gives a brief presentation during the ceremony. Another possibility is to name a specific award after a sponsor and have that sponsor come onstage to present the award.
Keep Things Rolling
According to a study by Microsoft, the average human has an attention span of eight seconds, so plan a ceremony that moves along briskly to avoid losing guests' focus and engagement. Have your emcee encourage winners to come to the stage right away. Save the hugs and high fives for after the show.
If you are doing photo ops of your winners with their awards, hire a photographer who realizes they have just a couple seconds to take the shot so the show doesn't drag on with awkward moments of silence.
Invest in Nice Awards
Trophies are hardware examples of recognition that make an impression on winners. They're also a good investment in morale when displayed after the event, and they look great when trying to get that perfect photo op.
Kalahari can make your awards ceremony a winner
Our team will collaborate with you to help plan a successful awards ceremony. And, we're doubling the size of our convention centers in Wisconsin and Pennsylvania! Call our sales team at 855.411.4605 to schedule your site visit today.