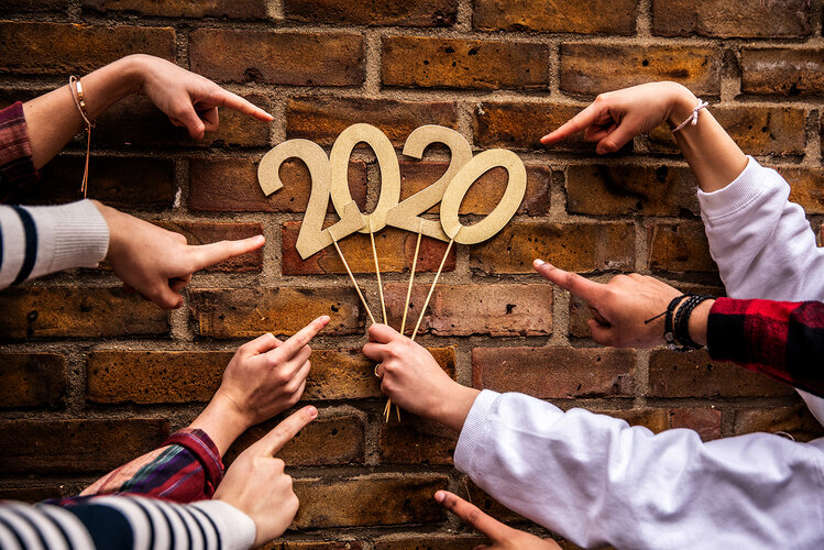 New Year's Resolutions for Savvy Meeting Planners
Meetings
6 smart ways for event planners to be more productive in 2020
Happy New Year! Now, get back to work—and be more efficient than ever. 
Event planning is a stressful profession. There are always last-minute situations that even sneak up on veterans of the industry. One of the best ways to be prepared is to be organized, efficient and on guard for the unexpected.
 Here are six ways to ease your stress and prepare for what's ahead in 2020.
1. Organize your calendar.
A productive planner is one who works efficiently. Number one, start off the new year with a decluttered desk. Eliminate distractions, toss out old papers that are no longer relevant, and create a space for business of the day.
If you don't already, spend time in the morning planning your day. And don't forget to make time for breaks – fatigue can slow you down and get you off schedule. Leave buffer time for last-minute requests. Nearly half of meeting planners say these are the biggest barrier to productivity.
2. Work with detailed contracts.
While it may seem like extra work upfront, the more time and attention you put to your initial contracts will decrease the chances of misunderstandings later in the process. This includes contracts you write, as well as ones you review from others. Looking at the fine print from the get-go does feel tedious, but you'll be better off in the long run if you ask for full quotes, and request that venues include taxes and all other charges in their estimates.
3. Delegate tasks.
It happens fast. One minute you're caught up on your to-do list, and the next you're swimming in unread emails and voicemails that need to be returned. Manage your stress level by delegating tasks and assigning projects to teammates who can help. Can vendor sourcing or invoicing be managed by a colleague with your oversight? Do you have an in-house expert on catering to special dietary needs? Determine what pieces of the puzzle can be handed off based on importance and urgency, and identify the right person for the job based on skill and experience. Handling all pieces of event management can be overwhelming, so use your resources wisely.  
4. Plan for the unexpected.
Making plans for the unexpected — whether little problems or huge disasters — has planted a foothold in the meetings and events industry. Contingency planning has become an important watchword.
On a base level, make a plan for relatively minor hiccups you can foresee for any type of event, such as unexpected weather conditions, a breakdown in transportation plans or even for when the technology fails during a general session. Make sure all on-site staff understand the action plan ahead of time so if troubles do arise, everyone can act fast to put a solution in place.
5. Choose a reliable venue.
The venue you pick to hold your meeting or convention can be a huge factor in the success of your even — and thus help keep your stress levels in check. The event site should have a stellar reputation, be easy to work with and be ADA compliant.
Professionals at the top venues can take things like catering, lighting and seating off your to-do list. And a property that has top quality onsite technology experts is always a load off your mind.
6.  Analyze and optimize for next year.
Once an event wraps up, it's common to move right along to the next big event or task on your to-do list. Before closing the books, take the time to review and analyze the successes of the event, looking for opportunities to improve and make it better for the future. If something worked particularly well or fell flat, ask yourself – and others – why that might be.
Gather attendee input via an email survey or feedback cards at the event. Document your key learnings and recommendations for next time in an easy-to-remember location so you can access it when it comes time to start planning again. 
Start 2020 off right at Kalahari!
Our team can get you off and running in the new year. And, we've doubled the size of our convention center in Wisconsin and Pennsylvania, with new convention space opening in Round Rock, Texas in November 2020. Call our sales team at 855.411.4605 to schedule your site visit today.