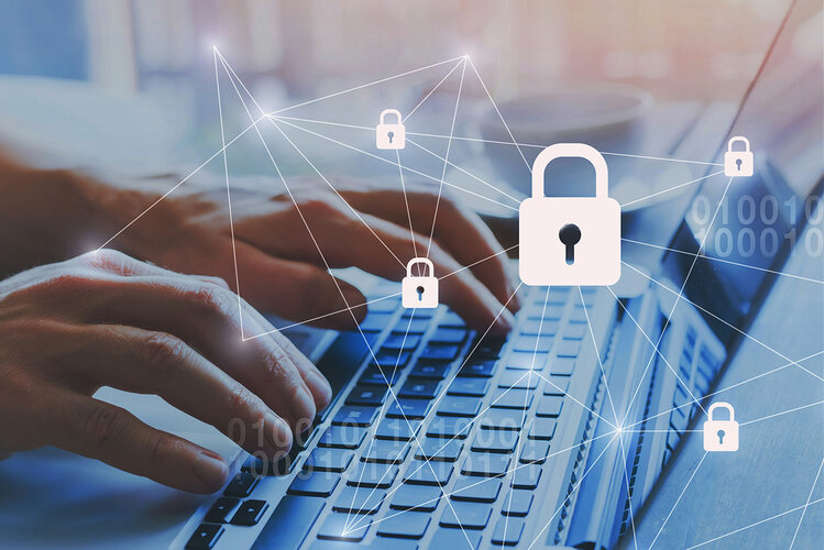 How Planners Can Combat Cyberattacks on Meetings and Events
Look out: Cyberattacks are on the rise in the United States—and meetings and conventions are especially vulnerable to cyber breaches because they are generally very open events.
Attendees' devices often connect to open networks with no encryption or passwords. As such, planners are wise to work with venues that place a high priority on keeping attendee data safe. Methods and technologies for data collection must be highly secure.
Don't wait until something goes wrong to think about ways to secure attendee data. Here are six tips to consider when planning ahead to keep attendee data safe:
1. Establish a data security plan
A good place to start with a meeting or event's protection plan is to create an Information Security Management System. An ISMS explains what needs to be done to protect data and establish ways to manage risks.
There are a multitude of information security and privacy threats in the meetings and conventions industry including: hackers on wireless networks, malware that is spread through WiFi, and skimmers placed in USB chargers, ATMs and credit-card readers.
Your data security plan should define what type of data your organization is focused on protecting and lay out the steps needed to secure that data. Aligning event goals with best security practices will lead to a smooth process and help eliminate hacks and security breaches.
2. Create a safe place for data
Whether it's a corporate file driver or secure cloud storage, the place where you collect and store data should be a "digital safe place."
If you're collecting personal information from attendees—even seemingly trivial information like food preference—it needs to be stored in a safe place. If a meeting planner needs to download this information, he or she has to be aware of the necessity to destroy files or hard copies that were taken from the safe place.
3. Tighten up device security
Yes, servers and workplace computers are the most common places where sensitive attendee information can be accessed. And a good anti-spam solution—such as Sender Policy Framework—is a good first line of defense.
But don't overlook the fact that mobile devices—phones, tablets and other accessories that can open files—also need to have security systems installed so that nonauthorized users can't access private information.
4. Provide updated training to staff
Planners should train staff immediately when updates or changes are made to policies and safeguards. Know that human error is a common factor in data breaches. Everyone who comes into contact with data should be up to date on how to avoid hazards such as phishing links or ransomware.
At the same time, realize that protecting data from unscrupulous employees is also important. Not every employee needs to have access to essential information about event attendees.
5. Back up data
Even after you've established a data security plan, created a safe place for attendee information, tightened up device security and trained and updated the right staff on safeguards, you are still vulnerable to infected data or a security breach. So, create a backup.
Backing up data via cloud storage is relatively stress-free; however, be sure suppliers encrypt your data, and be clear about their responsibility in safeguarding your attendee information.
6. Have a contingency plan
Even with your data safely backed up, it's possible that some sort of mishap will occur. Having a contingency plan in place in the event of a successful phishing attempt will allow your organization to respond quickly and minimize the damage.
And consider purchasing a cyber insurance policy, also referred to as cyber risk insurance or cyber liability insurance coverage. These policies are designed to help mitigate risk exposure by offsetting costs involved with recovery after a cyber-related security breach.
Kalahari cares about cyber security
Our team will collaborate with you and your staff to keep attendee data safe. It's a priority that we take seriously, and we strive to be up to date on state-of the art security practices. Call our sales team at 855.411.4605 to discuss data security and to schedule your site visit today.