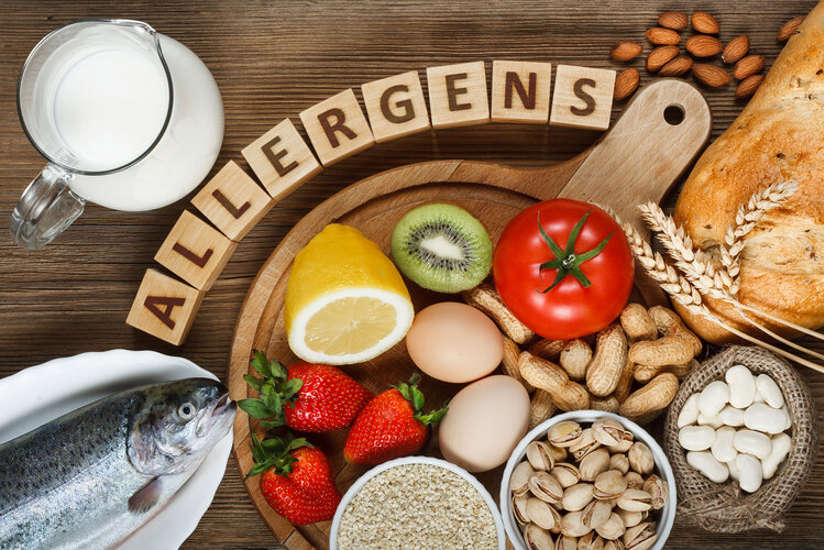 How to Handle Food Allergies & Special Diets
Food & Drink
6 questions to help make food and beverage offerings safe and inclusive
Having a food allergy shouldn't stop someone from attending a meeting or event. Meeting planners need to be aware of attendees' food allergies and special diets, but navigating the intricacies of such requests can be difficult if you don't know where to begin.
Tracy Stuckrath, a certified "event planner with allergies" and Thrive! Meetings & Events founder, is a respected specialist in the field of creating food experiences that are safe and inclusive for everyone. She says making meeting attendees feel welcome and safe at all food functions is a multifaceted process that involves smart planning from the start.
Here are 6 questions to ask when handling food allergies and tips from Tracy on planning for special diets at your event.
What allergies need to be addressed?
The U.S. Food and Drug Administration created the Food Allergen Labeling and Consumer Protection Act to identify the country's major food allergens. That list includes the following foods or food groups:
Crustaceans (shellfish), crabs, shrimp, prawns

Wheat

Egg

Milk

Tree nuts

Peanuts

Fish

Soy
Identify which allergies exist within the group, and what special accommodations must be made during food preparation.
What is the group's food history?
Stuckrath advises that when a meeting or event planner sends out a Request for Proposal, it should include the group's food history. A good RFP will include the number of attendees who are vegans, have peanut allergies or special needs.  
A smart convention services manager will show this information to their chef—and the chef can use this information to provide sample menus that are creative and accommodating.
Is there an area in the kitchen that's free of major allergens?
Planners should ask questions directly to the on-property chef. Ask a chef is there's an area in the kitchen that is free from the major allergens. Also inquire if the chef, and members of his staff, have gone through allergy training and understand how to manage dietary restrictions.
Are the pastry chefs up-to-speed on allergens?
Don't neglect to find out if the pastry chef is also up to speed on allergens. Whipping up vegan, gluten-free and nut-free desserts can be a challenge in the kitchen. 
How well trained are the banquet servers on ingredients and allergens?
The whole staff on the floor should be aware of the ingredients in what they are passing out.
Most servers know to present special meals to people who have pre-requested them. This is often done with meal cards. However, there are times when attendees don't fill out special meal cards. If a guest with an allergy asks a server what's in the entrée while the meal is being delivered, the server is the customer-facing employee who needs to know.
What kind of beverage options are available?
Most of the attention to allergens centers on food—but don't neglect beverages. Some beverages or craft cocktails include egg froths, dairy, spices and other ingredients that some attendees might be allergic to. Clearly indicate what any signature beverage includes, and pour with caution.
Kalahari works with planners on special diets
Our team can assist you in planning great food and beverage for events that are safe and inclusive. And, we've just doubled the size of our convention center in Wisconsin. Expansions are also in progress at our properties in Pennsylvania (Pocono Mountains, late 2019) and Texas (Round Rock, November 2020). Call our sales team at 855.411.4605 to schedule your site visit today.