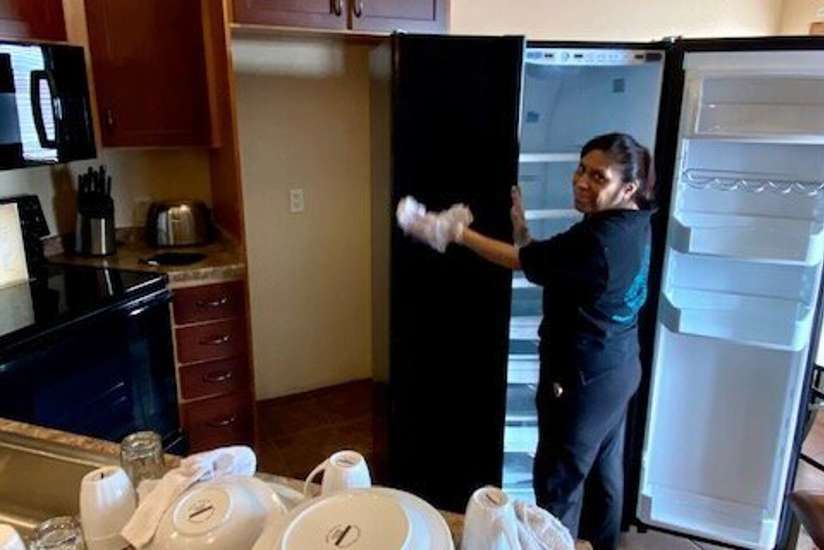 How we're spending our time these days...
I'm not sure about you, but I'm ready for a vacation! I wanted to reach out to other moms/traveling executives (along with Dads and Grandparents alike), that are feeling a little less than secure about traveling post COVID-19.
I'm Karolyn, I oversee hotel operations for Kalahari Resorts at all 3 locations. I am also a mom to three children under the age of 10. I understand how overwhelmed most of you are feeling right now. I feel it too.
Thankfully, I'm working during these trying times; which also means it's challenging to keep up on distance learning and normal household responsibilities (not to mention the physical distancing - yet a very social zoom schedule).
I am definitely to the point where I'm ready to put a getaway on the calendar, and give everyone something fun to look forward to as a family. While there is still so much uncertainty, I think the most stressful thing about of this, is the continual unknown of what to expect.
But luckily, I'm a pretty positive person. So, I like to keep an optimistic point-of-view. In effort to "look for the green light at the top of the slide", here is some insider info about what Kalahari Resorts is doing now, to keep you safe when you're ready to return for your break-free post quarantine getaway… or that next work trip.
You know all those jobs around the house that you never had time for? The little things that added up? The things you wanted to do before the in-laws came over, but never found time for?
Now imagine if your house was over 3 million square feet and you entertained thousands of guests daily!
We've always taken great care of our resorts. But we've never had the place all to ourselves, in over 20 years... We've never had the chance to go through the place top to bottom the way we can now.
Here's just a couple snapshots, I took from a social-acceptable distance away, of our team getting in all those cracks and crevasses.