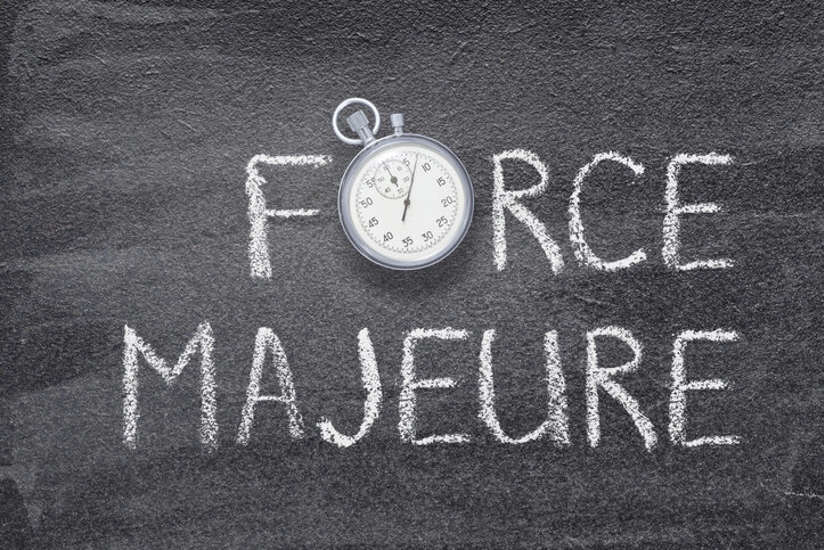 Force Majeure Clauses – RUN TO YOUR LAWYER
Unless you booked your conference at the Kalahari
I've a confession to make.  In my 20+ years in the industry, I've never read a force majeure provision.  It's way at the end of the agreement.  It's kind of weird.  And it's never going to matter in the real world anyway, right?
And now, somehow, everyone is interested in them.  When the scope of COVID‑19 became clear, we at Kalahari had a choice to make.  We could have turned to our lawyers and asked them what we could do to enforce our agreements.  Or we could work with our guests, as we always have, as an asset and a partner to them.
It took us all of 3 seconds to realize that there was no decision to be made.  We're Kalahari.  We have two types of group guests– those that have been with us for more than 15 years and those that we are working hard to turn into 15+ year guests.
So we pushed our lawyers to the side and began working with guests to craft solutions that work for everyone.  We've spent the past few weeks rescheduling conferences, playing 'Space Monopoly' in Delphi and doing our best to connect with as many of you as possible.
I understand that not everyone has taken this approach.  If it would be helpful, I can send you links to articles about how force majeure clauses work.  Most of them will say something like "it depends, hire a lawyer."  Because nobody read these provisions and none of them were drafted with something like COVID‑19 in mind. 
After that, call us.  We'll both be glad you did.
P.S.  We actually like our lawyers.  If you meet them, you'll probably like them.  Just don't tell them that I wrote an article about our contracts.
By Kevin Shanley